Conclusions, But Far From the End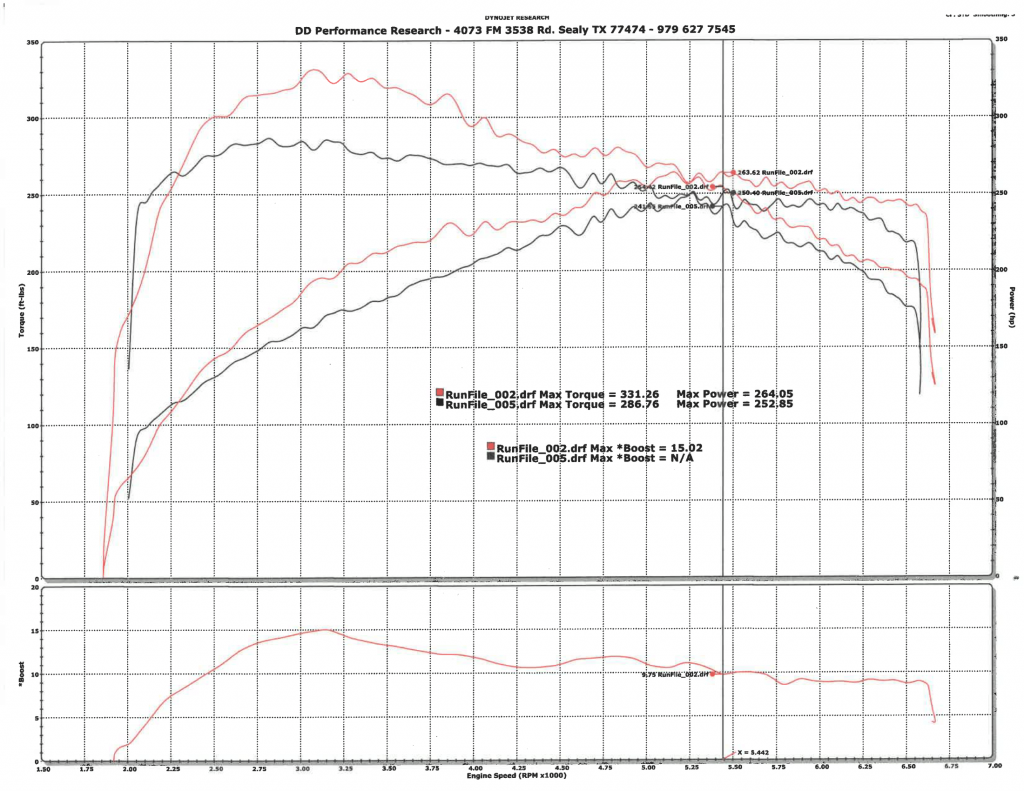 Though the initial setup and flashing of the car took some significant time while Robert was massaging the ones and zeros to work on my car, communication with him had stayed excellent. I could email him with any questions or concerns, and I would receive a professional reply that addressed my concerns within a day or so. Most of our communication during the tuning appointment was done with text message or talking on the phone, which revealed someone that also has a passion for cars and sees the potential in the mass of steel we sit in.
The tune itself has transformed the car from sedate latte-clutching soccer-mom crossover to a wolf in sheep's clothing; able to mingle in the traffic but also able to blast off with a surge of torque to carry you away to a felonious speeding ticket. By no means it the car "fast", but it's definitely a huge improvement over a stock car, and I can't wait to see what Robert is able to do once I get my downpipe and start down the path for a Stage 2 setup.
---
---
Did you find any of the information useful? Have I helped you save a bit of money / time / frustration? I've spent a lot of time taking pictures and meticulously documenting everything to post it here. I'd really appreciate it if you could
send me some money via Paypal
! This helps defray the cost of running this website and also provides me with beer to continue writing these articles. Thanks!