The poor quality of rubber used in the sealing o-ring on the oil fill cap on V8 models made for poor fitment. The oil cap would rattle and never quite felt "solidly" screwed in, and would sometimes rattle in the engine bay. The cap fit so loosely that the PCV vacuum was probably the only thing holding it in.
A new o-ring was in order. The Volvo part number is: 925063 – it's part #11 in the diagram below: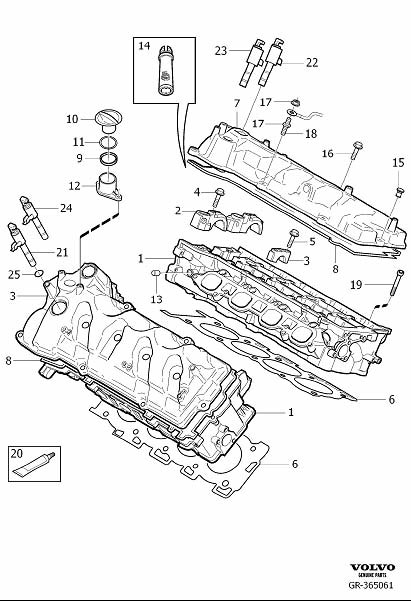 Installation is pretty simple. I just used a radiator hose pick to pull out the old o-ring. It was very stiff and cracked, no wonder it wasn't doing a good job sealing! Hopefully you can figure it out. The new o-ring made a significant improvement of how well the oil cap was held in place. No more worrying if the oil camp was going to fall off of the cylinder head!
---
Did you find any of the information useful? Have I helped you save a bit of money / time / frustration? I've spent a lot of time taking pictures and meticulously documenting everything to post it here. I'd really appreciate it if you could
send me some money via Paypal
! This helps defray the cost of running this website and also provides me with beer to continue writing these articles. Thanks!