---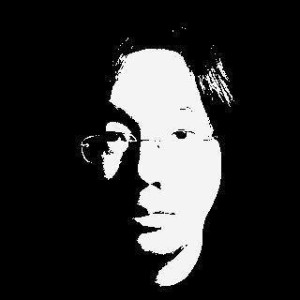 You can find me on Google+ and Facebook!
I've had a personal blog and website of sorts in various forms, on LJ, Xanga, etc for a while but never actually put a serious effort into keeping it up or updated.
Just who is this Andrew Peng? He's an Ubuntu bug contributer, a Linux System Administrator and Support Supervisor, and a self-proclaimed car nerd. I am also Internet famous! I have been featured on Hack-A-Day, HardOCP, and Digg. Hopefully one day I'll be featured on Reddit and Slashdot.
I've only started this website project in late 2008 after my university studies at Embry-Riddle Aeronautical University so a lot of the stuff I've done in the past hasn't been documented. At Embry-Riddle, I majored in Aerospace Engineering with a focus in Astronautics. You know, space stuff and engineering stuff.
Since graduation I spent a few months with my parents frantically trying to get a "real job" until I came upon a .com startup called HostGator that had just recently moved from Boca Raton, FL to Houston, TX. They offered to move me to Houston in exchange for an employment contract, so I accepted and off I was. After working 2 years, 5 months, and 5 days at HostGator I had moved up to IT manager – in charge of the in-house computing for the company.
In the meantime, I had been actively pursuing a new career in aerospace but industry conditions and political turmoil made that difficult. By chance, a new position opened up at United Space Alliance. I applied, interviewed, and subsequently got the job; currently I work for United Space Alliance at NASA JSC on the International Space Station program. As a contractor under United Space Alliance I'm an "Engineer II" – on the NASA side at Johnson Space Center, I'm a flight controller on the PLUTO console. We deal with the computers and computer network on the space station – making sure the astronauts are able to stay productive and do science!
My web projects include the (short lived and now defunct) atomicfire.net, genesisdriven.com, over-boost.net, and a small smattering of consulting work such as SummitPOA and EaglesFM (since replaced with another redesign).
Here's a short list of things I've done in the past before my website was running (and thus before anything was sufficiently documented)
Voice control, cell phone control (WAP), and home automation system designed with Windows shell scripts, Microsoft Voice 4.0 API, X10, and a mess of Python. Imagine walking into your room and saying "Computer; lights on!"
Fully functional web hosting control panel for Debian Linux, MySQL, PHP, and Apache web server written in Bash shell and Perl. Faster than cPanel, and avoids the configuration headaces too!
Media recoding cluster built with a pile (literally) of surplus Dell Optiplex GX620's. Messy Perl / SSH / transcode code. Encodes an entire DVD into a 600mb XViD in 35 minutes over a 100mbit network!